Homeopathy Covid Result
This is a holistic healing center. We are here to promote an enhanced sense of wellbeing through our advanced homeopathy treatment. We strongly believe in holistic healing- the art of healing to the level of excellence with homeopathic remedies. Our MOTTO is to provide homeopathy for your wellbeing which " Brings Health to you…." By transforming your disease condition to a good healthy condition, by removing the disease cause which lies in our mind and body, which is called as the complete restoration of health, by providing the highest standard of homeopathic treatment possible for the vital healing of the patient.
Contact Us
Book Appointment
Dr Geeta Pawar MD ( Homeo. Medicine), is a Consulting Homeopath in Viman nagar , Pune, India. She has more than 15 yrs of experience in treating various patients with acute and chronic diseases with homeopathy treatment.
She completed her graduation from SBHMC, Aurangabad, affiliated to Maharashtra University of Health Sciences Nashik in 2003 . While doing graduation she has seen magical results in various incurable, difficult chronic diseases with homeopathy treatment. This developed lot of curiosity in her mind about this science of natural healing
She did her Post graduation in the subject Practice of Medicine from SKHMC BEED, MS. Where she gained 3yrs experience of treating patients with various acute and chronic problems in
college OPD and IPD. While doing PG she got opportunity to learn Homeopathy from well known national and international homeopaths. I t developed her confidence in prescribing classical homeopathy in various difficult incurable cases. Being a responsible citizen she is always part of various health care activities in the society. She is very much popular among her patients for her kind gesture, sympathetic nature and proper listening , and careing for patients. She has conducted various free health checkup camps for poor and needy people in slum, School health checkup camps, Diet counselling for pregnant ladies in slum areas.
Seek immediate medical attention if you have serious symptoms. Always call before visiting your doctor or health facility.
People with mild symptoms who are otherwise healthy should manage their symptoms at home.
On average it takes 5–6 days from when someone is infected with the virus for symptoms to show, however it can take up to 14 days.
Most common symptoms:
fever
dry cough
tiredness
Serious symptoms:
difficulty breathing or shortness of breath
chest pain or pressure
loss of speech or movement
Homeopathy Doctor in Pune
Dr Geeta Pawar
MD ( Homeo ) Head Homeopath
Dr Sharmila Gujar
MD Homeopathy Homeopathy Consultant Pimple Saudagar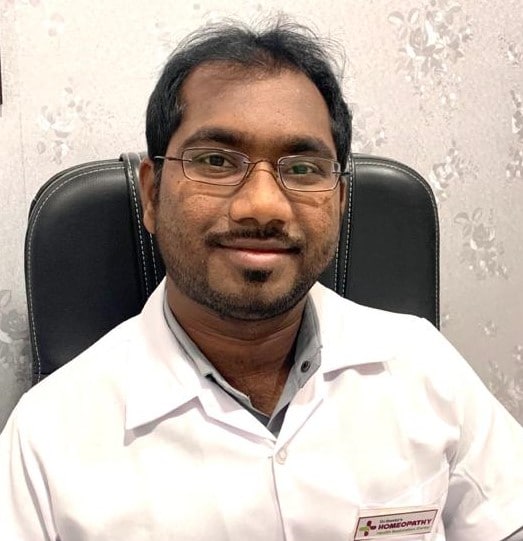 Dr Hanuman Parande
BHMS, Assistant Homeopath
Dr Deepali Bhosale
BHMS, Assistant Homeopath
Kaniz shaikh
Front Desk Admin
Homeopathy Treatments Services
Dr Geeta's Homoeopathy Health Restoration Centre
Health Testoration Center
Multi-Specialty Homeopathic Clinic