Homeopathy Treatment For Acne
Acne or pimples is a common skin condition frequently seen in young individuals during teenage and youth years. This occurs mainly due to the action of hormones on the oil glands in the skin. The draining ducts of the oil glands get blocked and hence they are not able to drain the oil secretion. The oil and cells inside the blocked gland form a perfect environment for the growth of Propionibacterium acnes (the organism responsible for acne). Thus, it results in the formation of pimples or acne.
Contact Us
Book Appointment
Homeopathy Treatment For Acne
Acne usually occurs on the face, chest, back, shoulders and neck. It is one of the most common skin conditions. Although acne is not a serious threat to the health, yet it can lead to scarring and disfigurement of the face that can have a significant impact on the patient.
Homeopathy Treatments Services
Dr Geeta's Homoeopathy Health Restoration Centre
Homeopathic Remedies for Acne
Acne is a dynamic condition triggered by multiple factors such as hormones, food, climate, irregular lifestyle, and stress. The homeopathic medicines for acne or pimples are chosen on the basis of the underlying causes and factors which lead to or increases acne. There are about 20 most common medicines to choose from, for acne.
Calcaria Sulphuricum: This medicine is often indicated for those who have a tendency to get pus formation on acne. The person may be less tolerance to heat as compared to cold. The acne may be large, inflamed, red, and painful with a tendency to get scars. It is one of the twelve tissue remedies used in homeopathy as well as in biochemistry.
Homeopathy Doctor in Pune
Dr Geeta Pawar
MD ( Homeo ) Head Homeopath
Dr Sharmila Gujar
MD Homeopathy Homeopathy Consultant Pimple Saudagar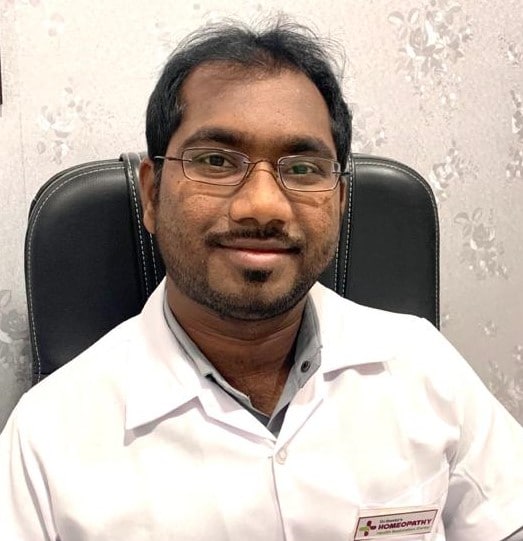 Dr Hanuman Parande
BHMS, Assistant Homeopath
Dr Deepali Bhosale
BHMS, Assistant Homeopath
Kaniz shaikh
Front Desk Admin
Health Testoration Center
Multi-Specialty Homeopathic Clinic