Homeopathy Treatment For Allergic Rhinitis
Allergic rhinitis (nasal allergy), or hay fever, has more to it than what meets one's nose. It can result from any, or every, substance, or change of seasons, such as monsoon, summer, or winter – although the basic allergic triggers in majority cases are common.
Allergy, be it allergic rhinitis, or skin allergy, is a natural reaction that occurs when our immune system overreacts to substances that one may have inhaled, or ingested. Homeopathy Treatment For Allergic Rhinitis – Contact Us
Contact Us
Book Appointment
Homeopathy Treatment For Allergic Rhinitis
Allergic rhinitis consists of seasonal allergic rhinitis and perennial allergic rhinitis, which troubles certain people all year-round. While hay fever is precipitated by outdoor allergens, perennial allergic rhinitis is precipitated by household allergens – such as dust, mites, pet dander and mould.
Homeopathy Treatments Services
Dr Geeta's Homoeopathy Health Restoration Centre
Sneezing; itching of the nose
Itching, especially in kids, often leads to pushing the nose 'up' in a cyclic pattern ('allergic salute')
Sneezing may occur in a spell, or bouts, of 10-15, or more – they may emerge erratically all through the day
Nasal discharge and congestion. The discharge may emerge from the nostrils, or drip down the throat; it is generally clear in colour and usually thin and watery in its consistency
When the mucous becomes thick, it starts to acquire a yellowish, or greenish, tinge – a straightforward cue that there is a possibility of infection
Congestion is present in half of all patients with nasal allergies – it is triggered by a combination of swollen nasal membranes and mucous entrapped in the nose
Nearly 50 per cent of individuals with seasonal allergy also have eye symptoms – itching, redness, and watery output
Constant rubbing around the eyes is another symptom. It may lead to redness, as also a thickened appearance of the skin
Shraddha Gupta
2023-04-28
My creatine was 4.4 I took homeopathy treatment from doctor here ,she gave me good treatment with diet now Ii am ok , creatine is improving. This is best homeopathy clinic Pune for kidney treatment
This is one of the best homeopathy clinic in viman Nagar Pune. I am taking treatment for my allergy from Dr Geeta and got good results for it. This is the best homeopathy clinic in Pune and Dr Geeta is best homeopathy doctors in Pune.
This is best homeopathy clinic in vimannagar
Best experience, gallstone treated successfully ?
I am completely satisfied with the homeopathy treatment by Dr Geeta for my Pilonidal sinus problem, I did surgery of Pilonidal sinus 6 month back. But it reoccured in a month, so I thought to go for treatment without surgery, I got reference of this clinic through Google, thanks dr
Subhash Rathod
2023-02-22
Good results for rheumatoid arthritis
Umesh Chaudhari
2023-02-22
I have visited here for my spondylitis problem, took treatment from Dr Geeta and my spondylitis is completely cured, spine doctor advised me for surgery but Dr Geeta saved me from surgery. Thanks Dr
I visited for my teenage daughter acne issue. Very satisfied with the results as it works on core issue and medicines are good ? highly recommend Dr Geeta.. Thank you so much
Homeopathy Doctor in Pune
Dr Geeta Pawar
MD ( Homeo ) Head Homeopath
Dr Sharmila Gujar
MD Homeopathy Homeopathy Consultant Pimple Saudagar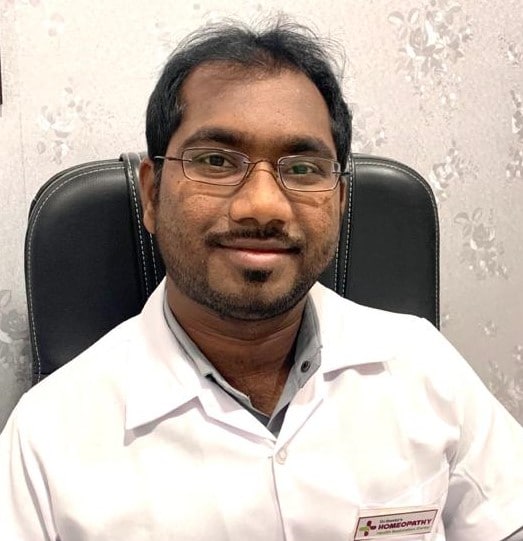 Dr Hanuman Parande
BHMS, Assistant Homeopath
Dr Deepali Bhosale
BHMS, Assistant Homeopath
Kaniz shaikh
Front Desk Admin
Health Testoration Center
Multi-Specialty Homeopathic Clinic