Homeopathy Treatment For Asthma
Dr. Geeta's homeopathy offers specially formulated Homeopathy Treatment For Asthma to cure permanently. The treatment for asthma has been developed after exhaustive in-house research and studies. Meet our specialists to know if you too can be cured of asthma with our tailor-made Homeopathy Treatment For Asthma.
Contact Us
Book Appointment
Homeopathy Treatment For Asthma
Asthma is a chronic lung disease that inflames and narrows the airways. Asthma causes recurring periods of wheezing (a whistling sound when you breathe), chest tightness, shortness of breath, and coughing. The coughing often occurs at night or early in the morning
Homeopathy Treatments Services
Dr Geeta's Homoeopathy Health Restoration Centre
Asthma symptoms range from minor to severe and vary from person to person. One may have infrequent asthma attacks; have symptoms only at certain times.
Some common symptoms are Asthma:
Shortness of breath
Chest tightness or pain
Trouble sleeping caused by shortness of breath, coughing or wheezing
A whistling or wheezing sound when exhaling (wheezing is a common sign of asthma in children)
Coughing or wheezing attacks that are worsened by a respiratory virus, such as a cold or the flu
Homeopathy Doctor in Pune
Dr Geeta Pawar
MD ( Homeo ) Head Homeopath
Dr Sharmila Gujar
MD Homeopathy Homeopathy Consultant Pimple Saudagar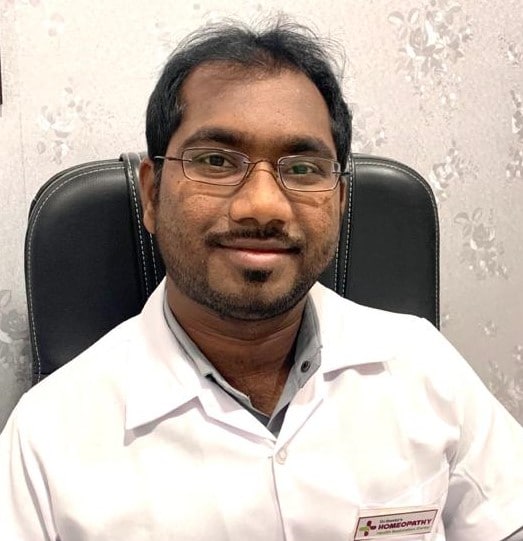 Dr Hanuman Parande
BHMS, Assistant Homeopath
Dr Deepali Bhosale
BHMS, Assistant Homeopath
Kaniz shaikh
Front Desk Admin
Health Testoration Center
Multi-Specialty Homeopathic Clinic