Homeopathy Treatment For Attention Deficit
Part of the problem is that the guidelines for making the diagnosis of attention deficit with or without hyperactivity are ill defined and subjective. Some children with the condition are dreamy and "away with the fairies". Others seem to resemble a juvenile Attilla the Hun. And conventional medicine lumps them all together under the umbrella of ADHD! And their treatment? Ritalin, an amphetamine. Speed. A stimulant to treat over-activity. Inadvertently, the Law of Similars, a fundamental homeopathic. principle has been borrowed by the very doctors who believe it is illogical and unscientific. Homeopathy Treatment For Attention Deficit – Contact Us
Contact Us
Book Appointment
Homeopathy Treatment For Attention Deficit
Part of the problem is that the guidelines for making the diagnosis of attention deficit with or without hyperactivity are ill defined and subjective. Some children with the condition are dreamy and "away with the fairies". Others seem to resemble a juvenile Attilla the Hun. And conventional medicine lumps them all together under the umbrella of ADHD! And their treatment? Ritalin, an amphetamine. Speed. A stimulant to treat over-activity. Inadvertently, the Law of Similars, a fundamental homeopathic principle has been borrowed by the very doctors who believe it is illogical and unscientific.
Homeopathy Treatments Services
Dr Geeta's Homoeopathy Health Restoration Centre
No one knows what causes attention deficit and/or hyperactivity. There are numerous theories ranging from it being hereditary to it being a result of the highspeed world in which we live. It is well known that ADHD is more common in single parent families. This may be due to the fact that the hyperactive father cannot sustain a relationship or it could be due to the lack of a suitable male role model for the developing child.
As with most diseases the cause is probably due to a variety of factors. Our parents not only provide us with genes, they also show us how to behave in relation to the world. Whether we are aware of it or not we tend to copy our parents. There are many other role models, some real, others fictional, that will influence a child's development. Bart Simpson is the ultimate parent's nightmare child and yet children all over the world are glued to the television, fascinated by his antics and copying them to a greater or lesser extent.
Homeopathy Doctor in Pune
Dr Geeta Pawar
MD ( Homeo ) Head Homeopath
Dr Sharmila Gujar
MD Homeopathy Homeopathy Consultant Pimple Saudagar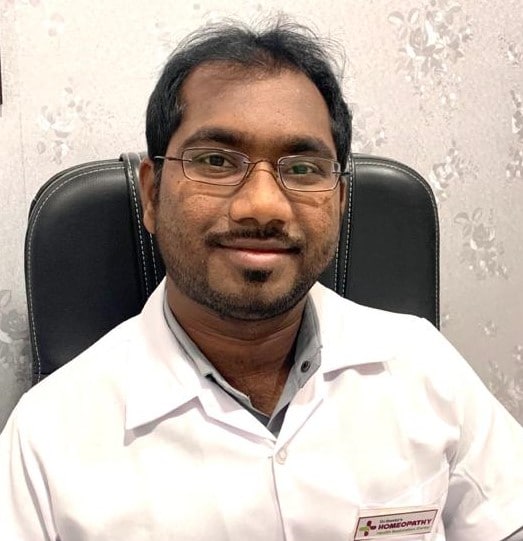 Dr Hanuman Parande
BHMS, Assistant Homeopath
Dr Deepali Bhosale
BHMS, Assistant Homeopath
Kaniz shaikh
Front Desk Admin
Health Testoration Center
Multi-Specialty Homeopathic Clinic