Homeopathy Treatment For Breast Fibroadenoma
Finding a lump in your breast can be a scary experience, but not all lumps and tumors are cancerous. One type of benign (noncancerous) tumor is called a fibroadenoma. While not life-threatening, a fibroadenoma may still require treatment.
Contact Us
Book Appointment
Homeopathy Treatment For Breast Fibroadenoma
A fibroadenoma is a noncancerous tumor in the breast that's commonly found in women under the age of 30. According to the American Society of Breast Surgeons Foundation, approximately 10 percent of women in the United States receive a diagnosis of fibroadenoma. African-American women are more likely to develop these tumors.
The tumor consists of breast tissue and stromal, or connective, tissue. Fibroadenomas can occur in one or both breasts.
Homeopathy Treatments Services
Dr Geeta's Homoeopathy Health Restoration Centre
What does a fibroadenoma feel like?
Some fibroadenomas are so small they can't be felt. When you're able to feel one, it's very distinct from the surrounding tissue. The edges are clearly defined and the tumors have a detectable shape. They're moveable under the skin and typically not tender. These tumors often feel like marbles, but may have a rubbery feel to them.
The exact cause of fibroadenomas isn't known. Hormones such as estrogen may play a part in the growth and development of the tumors. Taking oral contraceptives before the age of 20 has been associated with a higher risk of developing fibroadenomas as well.
These tumors may grow, particularly during pregnancy. During menopause, they often shrink. It's also possible for fibroadenomas to resolve on their own.
Some women have reported that avoiding foods and drinks that are stimulants — like tea, chocolate, soft drinks, and coffee — have improved their breast symptoms. Even though this is worth trying, there are no studies that have scientifically established a link between ingesting stimulants and improving breast symptoms.
My grand mother is taking treatment from Dr Geeta Pawar, for oral cancer from past one year and we are happy with the treatment received. Homeopathy is managing cancer of my grandmother. Due to her age and other disease conditions we have choose homeopathy for her as it has no side effects. I recommend Dr Geeta Pawar for Cancer treatment.
omkar Prajapati
2022-01-07
Visited for immunity issues and joint pain, good doctor, Listens carefully about all your problems, Thanks to her I am returning to my normal routine
Dr Geeta is the best in diagnosing the issue of patient. I am saying it by my wife' s experience. She has larynx tumour . ENT DR has suggested surgery but there was risk of voice loss. So we thought to give chance for homeopathy with Dr. Geeta Pawar. She has given treatment for six months. Today endoscopy report is normal and there is no tumour. Thanx Dr for giving to my wife such a treatment.
Prashant Ovhal
2021-10-20
Diksha Malusare
2021-10-19
Pratiksha Chandane
2021-10-19
Homeopathy Doctor in Pune
Dr Geeta Pawar
MD ( Homeo ) Head Homeopath
Dr Sharmila Gujar
MD Homeopathy Homeopathy Consultant Pimple Saudagar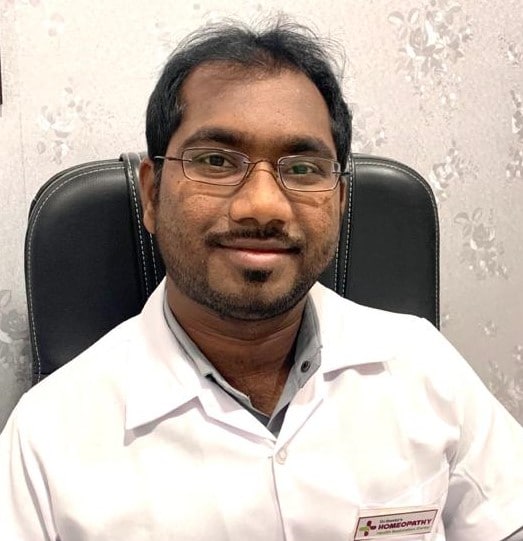 Dr Hanuman Parande
BHMS, Assistant Homeopath
Dr Deepali Bhosale
BHMS, Assistant Homeopath
Kaniz shaikh
Front Desk Admin
Health Testoration Center
Multi-Specialty Homeopathic Clinic