Homeopathy Treatment For Constipation
This remedy is indicated for constipation with a feeling of dryness in the rectum and large dry stools that are hard to push out, with sticking or tearing pains. The person feels grouchy or out of sorts, and may be tense from business-related worries. People who need this remedy often feel more stable when constipated, and experience discomfort and fatigue when the bowels have moved. Large stools are hard at first, then sticky, then liquid. The person may feel chilly and sluggish, have clammy hands and feet, crave sweets, and feel weak and anxious when ill or overworked. Homeopathy Treatment For Constipation Contact Us
Contact Us
Book Appointment
Homeopathy Treatment For Constipation
This remedy may be helpful when stool is difficult to pass, with lots of painful straining. The person's face may turn red from effort, and more success may come from standing up. When it finally emerges, the stool will be narrow and full of mucus.
Homeopathy Treatments Services
Dr Geeta's Homoeopathy Health Restoration Centre
A heavy sensation in the rectum, remaining after a bowel movement, may indicate a need for this remedy. Stools can be hard and difficult to pass, although they may be small. The person often has cold hands and feet, and is weary and very irritable. Exercise may bring improvement, both to constipation and to mood and energy level. (Sepia is often useful to women who develop constipation just before or just after a menstrual period.)
"Wants to but can't" is a phrase that brings Nux vomica to mind. This remedy is often helpful to people who are impatient, tense, and ambitious—who work too hard and exercise too little, indulge in stimulants or alcohol, and are partial to sweets and spicy food. Headaches, chilliness, and constricting pains in the bowels or rectal area often accompany constipation when Nux vomica is needed.
Homeopathy Doctor in Pune
Dr Geeta Pawar
MD ( Homeo ) Head Homeopath
Dr Sharmila Gujar
MD Homeopathy Homeopathy Consultant Pimple Saudagar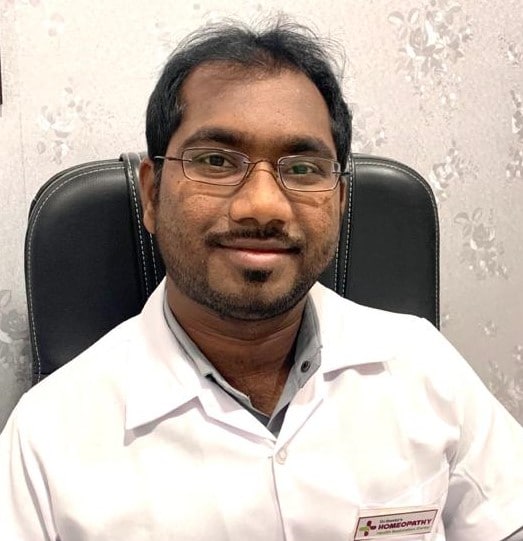 Dr Hanuman Parande
BHMS, Assistant Homeopath
Dr Deepali Bhosale
BHMS, Assistant Homeopath
Kaniz shaikh
Front Desk Admin
Health Testoration Center
Multi-Specialty Homeopathic Clinic