Homeopathy Treatment For Eczema
The types, causes and symptoms of eczema are different for every patient. An ideal eczema treatment should take into account these unique aspects to be truly effective. At Dr Batra's™, our expert homeopathic doctors prescribe a suitable homeopathic medicine for eczema, keeping in mind the medical and family history of the patients as well as their unique symptoms and causes. This process helps in the accurate diagnosis of the condition as well as in deciding the most effective eczema medicine for eczema treatment.
Contact Us
Book Appointment
Homeopathy Treatment For Eczema
As a part of ascertaining an effective homeopathic treatment for eczema, the doctor may prescribe certain allergy tests to determine the allergens or irritants that may be responsible for causing eczema in a particular case. The doctor may also conduct a patch test to pin-point which allergens are capable of inducing eczematous reactions, especially in cases of contact dermatitis. The results of these tests will aid in ascertaining the best medicine for eczema in homeopathy.
Homeopathy Treatments Services
Dr Geeta's Homoeopathy Health Restoration Centre
Homeopathic Treatment of Eczema
A clinical study conducted in April 2003 in Obitsu Sankei Hospital, Japan, included a group of patients diagnosed with intractable atopic dermatitis, a form of eczema that does not respond to any medication. These patients were treated with homeopathic medicines for eczema for an average period of two years. The study showed that 88% patients noticed a reduction in itching; 77% patients reported improvement in sleep due to overall improvement in intractable atopic dermatitis; and 75% patients showed an increase in overall satisfaction. Also, about 63.5% patients had an increased sense of work fulfilment, whereas 71.5% patients had shown improved satisfaction in human relations.
The doctors were amazed by the results of this study, because the patients had not responded to any other form of treatment previously. Homeopathic treatment for eczema provided effective results in approximately 75 to 80% of the patients involved. This research was an eye-opener to the doctors at the institute and for the entire world on the efficacy of homeopathy for eczema.
Homeopathy Doctor in Pune
Dr Geeta Pawar
MD ( Homeo ) Head Homeopath
Dr Sharmila Gujar
MD Homeopathy Homeopathy Consultant Pimple Saudagar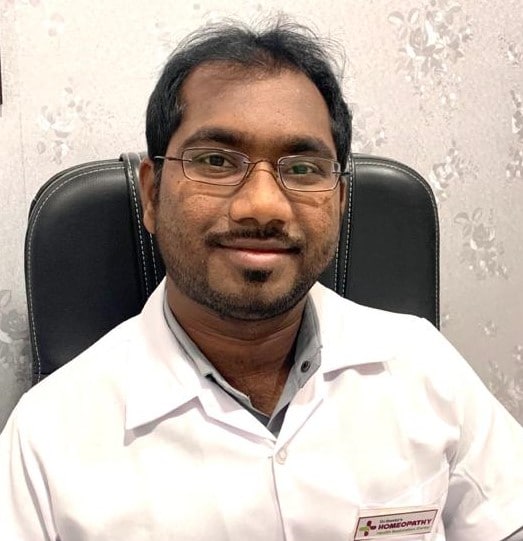 Dr Hanuman Parande
BHMS, Assistant Homeopath
Dr Deepali Bhosale
BHMS, Assistant Homeopath
Kaniz shaikh
Front Desk Admin
Health Testoration Center
Multi-Specialty Homeopathic Clinic