Homeopathy Treatment For Hypertension
Homeopathy is a relatively modern complementary therapy founded around 200 years ago by the German physician, Dr Samuel Christian Hahnemann. blood pressure remedies are available in other pathy, but their use is controversial. I do not recommend using them on their own to treat hypertension, but some doctors do recommend and prescribe them, which is why I am including information on homeopathic medicine as a natural remedy for high blood pressure here. Homeopathy Treatment For Hypertension
Contact Us
Book Appointment
Homeopathy Treatment For Hypertension
Despite the many antihypertensive medicines available, only 17% to 27% of people with hypertension achieve optimal blood pressure control with medical treatment, and some doctors believe that homeopathy can play a beneficial role in supporting standard treatments.
Homeopathic medicine is based on the belief that tiny amounts of natural substances can stimulate the body's own healing powers. Homeopathy Treatment For Hypertension
Homeopathy Treatments Services
Dr Geeta's Homoeopathy Health Restoration Centre
Stage 1 hypertension: Is define as a systolic blood pressure of 140 to 159 mm Hg or a diastolic blood pressure of 90 to 99 mm Hg
Stage 2 hypertension: Is defined as systolic blood pressure of 160 mm Hg or greater, or a diastolic blood pressure 100 mm Hg or greater
Prehypertension : Is defined as systolic blood pressure is between 120 and 139 mm Hg, and/or a diastolic blood pressure is between 80 and 89 mm Hg in adults, or if either the systolic blood pressure or the diastolic blood pressure is between the 90th and the 95th percentile values in children.
Essential hypertension: Refers to the 90% of patients with hypertension without identifiable secondary cause. There are no specific symptoms of raised blood pressure, only those attributable to damage to target organs.
Secondary hypertension: Has an identifiable cause, such as renal artery stenos is or pheochromocytoma and is managed as part of the primary condition.
Hypertension in pregnancy or preeclampsia: Is managed as an obstetric urgency or emergency
My grand mother is taking treatment from Dr Geeta Pawar, for oral cancer from past one year and we are happy with the treatment received. Homeopathy is managing cancer of my grandmother. Due to her age and other disease conditions we have choose homeopathy for her as it has no side effects. I recommend Dr Geeta Pawar for Cancer treatment.
omkar Prajapati
2022-01-07
Visited for immunity issues and joint pain, good doctor, Listens carefully about all your problems, Thanks to her I am returning to my normal routine
Dr Geeta is the best in diagnosing the issue of patient. I am saying it by my wife' s experience. She has larynx tumour . ENT DR has suggested surgery but there was risk of voice loss. So we thought to give chance for homeopathy with Dr. Geeta Pawar. She has given treatment for six months. Today endoscopy report is normal and there is no tumour. Thanx Dr for giving to my wife such a treatment.
Prashant Ovhal
2021-10-20
Diksha Malusare
2021-10-19
Pratiksha Chandane
2021-10-19
Homeopathy Doctor in Pune
Dr Geeta Pawar
MD ( Homeo ) Head Homeopath
Dr Sharmila Gujar
MD Homeopathy Homeopathy Consultant Pimple Saudagar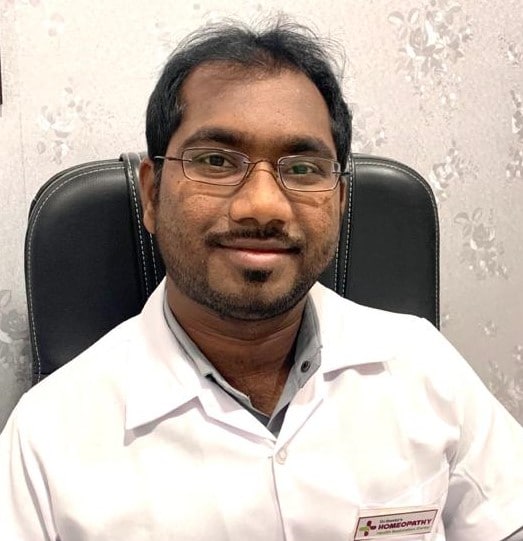 Dr Hanuman Parande
BHMS, Assistant Homeopath
Dr Deepali Bhosale
BHMS, Assistant Homeopath
Kaniz shaikh
Front Desk Admin
Dr Geetas Homeopathy Health Restoration Center
Multi-Specialty Homeopathic Clinic
Homeopathy Treatment For Hypertension