Homeopathy Treatment For Kidney Stones
A kidney stone usually will not cause symptoms until it moves around within your kidney or passes into your ureters — the tubes connecting the kidneys and the bladder. If it becomes lodged in the ureters, it may block the flow of urine and cause the kidney to swell and the ureter to spasm, which can be very painful.
Contact Us
Book Appointment
Homeopathy Treatment For Kidney Stones
Knowing the type of kidney stone you have helps determine its cause, and may give clues on how to reduce your risk of getting more kidney stones. If possible, try to save your kidney stone if you pass one so that you can bring it to your doctor for analysis.
Homeopathy Treatments Services
Dr Geeta's Homoeopathy Health Restoration Centre
Homeopathy Treatment For Kidney Stones – Symptoms
A kidney stone usually will not cause symptoms until it moves around within your kidney or passes into your ureters — the tubes connecting the kidneys and the bladder. If it becomes lodged in the ureters, it may block the flow of urine and cause the kidney to swell and the ureter to spasm, which can be very painful. At that point, you may experience these signs and symptoms:
Severe, sharp pain in the side and back, below the ribs
Pain that radiates to the lower abdomen and groin
Pain that comes in waves and fluctuates in intensity
Pain or burning sensation while urinating
Homeopathy Doctor in Pune
Dr Geeta Pawar
MD ( Homeo ) Head Homeopath
Dr Sharmila Gujar
MD Homeopathy Homeopathy Consultant Pimple Saudagar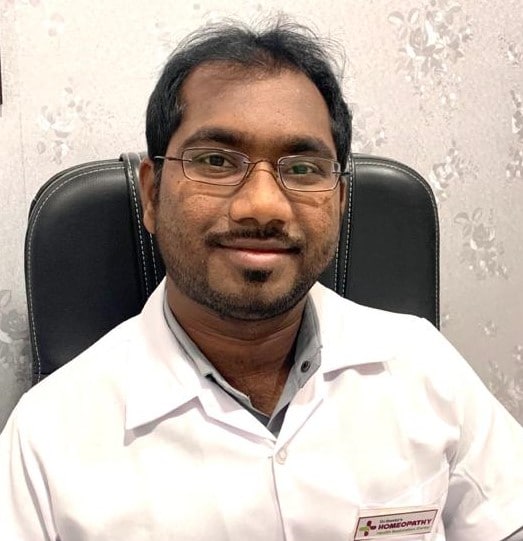 Dr Hanuman Parande
BHMS, Assistant Homeopath
Dr Deepali Bhosale
BHMS, Assistant Homeopath
Kaniz shaikh
Front Desk Admin
Health Testoration Center
Multi-Specialty Homeopathic Clinic