Homeopathy Treatment For Lichen Planus
Homeopathy has proven efficacy in the treatment of lichen planus and this has been clearly demonstrated by clinical studies as well as cured cases. Homeopathic medicines target the altered immunity of the body and bring it back to normalcy over a period of time. Homeopathy Treatment For Lichen Planus – Contact Us
Contact Us
Book Appointment
Homeopathy Treatment For Lichen Planus
A detailed case analysis revealed that she belonged to the type A category, was very anxious and feared any health-related complaints. There was no history of applying anything locally like eye medication, cosmetics or dyes. Examination of the site revealed a violacous, thin plaque with few scales which lead us to the diagnosis of Lichen planus. Biopsy confirmed the same since this was an unusual site of Lichen Planus to appear. Her scalp and oral mucosae were normal. We prescribed her a homeopathic remedy and she never complained of it again.
Homeopathy Treatments Services
Dr Geeta's Homoeopathy Health Restoration Centre
The typical rash of Lichen Planus is characterized by purplish or violaceous flat-topped, itchy papules occurring mostly on the wrists, forearms, thighs and in the mouth.
They are very often bilaterally symmetrical in nature. Skin, oral and vaginal Lichen Planus are some of the most common variants. Nails when affected tend to become deformed.
Lichen Planus rarely affects the scalp and when it does, the condition is known as Lichen Plano Pilaris and it may result in permanent scarring alopecia (hairloss in patches).
Lichen Planus is often diagnosed clinically by appearance of white lacy streaks in the affected area (called as Wickham's striae) on application of oil. The rash of Lichen Planus generally heals leaving behind a brownish blackish discoloration which tends to persist for a longer time.
My grand mother is taking treatment from Dr Geeta Pawar, for oral cancer from past one year and we are happy with the treatment received. Homeopathy is managing cancer of my grandmother. Due to her age and other disease conditions we have choose homeopathy for her as it has no side effects. I recommend Dr Geeta Pawar for Cancer treatment.
omkar Prajapati
2022-01-07
Visited for immunity issues and joint pain, good doctor, Listens carefully about all your problems, Thanks to her I am returning to my normal routine
Dr Geeta is the best in diagnosing the issue of patient. I am saying it by my wife' s experience. She has larynx tumour . ENT DR has suggested surgery but there was risk of voice loss. So we thought to give chance for homeopathy with Dr. Geeta Pawar. She has given treatment for six months. Today endoscopy report is normal and there is no tumour. Thanx Dr for giving to my wife such a treatment.
Prashant Ovhal
2021-10-20
Diksha Malusare
2021-10-19
Pratiksha Chandane
2021-10-19
Homeopathy Doctor in Pune
Dr Geeta Pawar
MD ( Homeo ) Head Homeopath
Dr Sharmila Gujar
MD Homeopathy Homeopathy Consultant Pimple Saudagar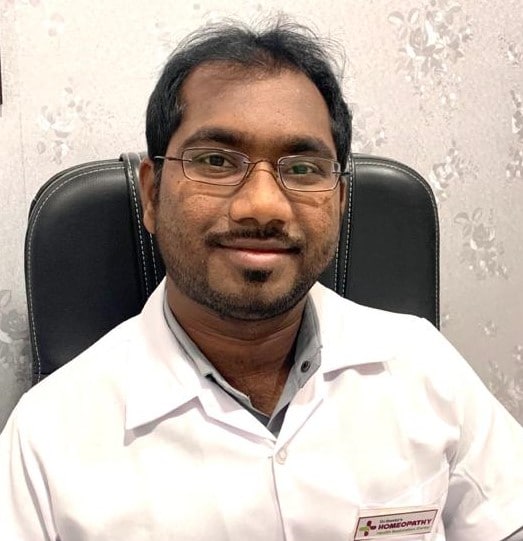 Dr Hanuman Parande
BHMS, Assistant Homeopath
Dr Deepali Bhosale
BHMS, Assistant Homeopath
Kaniz shaikh
Front Desk Admin
Health Testoration Center
Multi-Specialty Homeopathic Clinic