Homeopathy Treatment For Menopause
A woman who is chilly, pale, and sluggish—with trouble concentrating, and a tendency toward weight gain during or after menopause—is likely to respond to this remedy. Hot flushing and sweats at night are often seen. A person who needs this remedy may also have a tendency toward skin problems with oozing cracked eruptions, and be very slow to become alert when waking in the morning. Homeopathy Treatment For Menopause – Contact Us
Contact Us
Book Appointment
Homeopathy Treatment For Menopause
This remedy can be helpful if a woman's periods are sometimes late and scanty, but heavy and flooding at other times. Her pelvic organs can feel weak and sagging, and she may have a craving for vinegar or sour foods. Women who need this remedy usually feel dragged-out and weary, with an irritable detachment regarding family members, and a loss of interest in daily tasks. Exercise, especially dancing, may brighten up the woman's mood and improve her energy.
Homeopathy Treatments Services
Dr Geeta's Homoeopathy Health Restoration Centre
This remedy is often helpful for hot flashes and flushing during menopause, when the woman wakes in the early morning hours and throws the covers off. She may be very anxious, weep a lot, and worry excessively about her health. A person needing Sulphur often is mentally active (or even eccentric), inclined toward messy habits, and usually feels worse from warmth.
My grand mother is taking treatment from Dr Geeta Pawar, for oral cancer from past one year and we are happy with the treatment received. Homeopathy is managing cancer of my grandmother. Due to her age and other disease conditions we have choose homeopathy for her as it has no side effects. I recommend Dr Geeta Pawar for Cancer treatment.
omkar Prajapati
2022-01-07
Visited for immunity issues and joint pain, good doctor, Listens carefully about all your problems, Thanks to her I am returning to my normal routine
Dr Geeta is the best in diagnosing the issue of patient. I am saying it by my wife' s experience. She has larynx tumour . ENT DR has suggested surgery but there was risk of voice loss. So we thought to give chance for homeopathy with Dr. Geeta Pawar. She has given treatment for six months. Today endoscopy report is normal and there is no tumour. Thanx Dr for giving to my wife such a treatment.
Prashant Ovhal
2021-10-20
Diksha Malusare
2021-10-19
Pratiksha Chandane
2021-10-19
Homeopathy Doctor in Pune
Dr Geeta Pawar
MD ( Homeo ) Head Homeopath
Dr Sharmila Gujar
MD Homeopathy Homeopathy Consultant Pimple Saudagar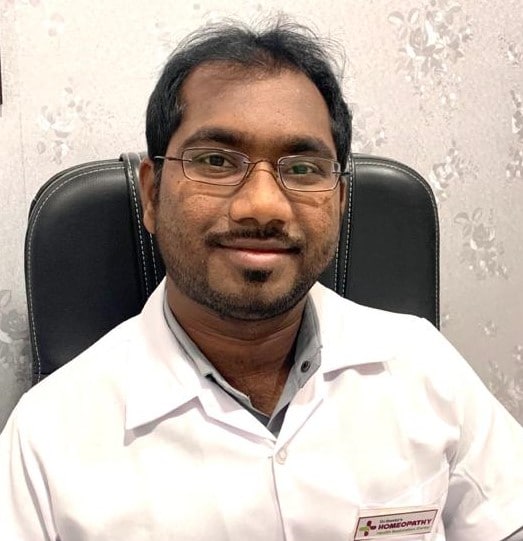 Dr Hanuman Parande
BHMS, Assistant Homeopath
Dr Deepali Bhosale
BHMS, Assistant Homeopath
Kaniz shaikh
Front Desk Admin
Health Testoration Center
Multi-Specialty Homeopathic Clinic