Homeopathy Treatment For Migraine
The term migraine refers to a class of headaches sharing certain characteristic symptoms. Migraine pain may be preceded or accompanied by visual changes or other symptoms, such as severe sensitivity to light or sound, heart palpitations, faintness, nausea, or vomiting. Symptoms that precede the onset of a migraine attack are known as prodromal symptoms.
Contact Us
Book Appointment
Homeopathy Treatment For Migraine
In migraines, headache pain usually occurs in the forehead or temples, often on one side only and typically accompanied by nausea and a preference for a darkened room. Headache attacks last for several hours up to a day or more. They are usually separated by completely pain-free intervals. In some cases, headache pain is accompanied by a visual (or occasionally nonvisual) disturbance known as an aura. Migraines are classified as migraine with aura and migraine without aura
Homeopathy Treatments Services
Dr Geeta's Homoeopathy Health Restoration Centre
Scientific Evaluations of Homeopathic Remedies for Migraine Headaches
In the positive study, 60 people who suffered from migraines were given either a classical homeopathic remedy or placebo. 1 At the start of the study, researchers evaluated each person and, based on classical homeopathy, prescribed one or two of the following remedies: Belladonna, Ignatia, Lachesis, Silicea, Gelsemium, Cyclamen, Natrum muriaticum, or Sulphur, each in 30c potency. Once an appropriate remedy was determined for each participant, researchers randomly divided participants into treatment and control groups.
At the conclusion of the 4-month study period, the treatment group showed statistically significant reduction in the intensity, duration, and frequency of migraine attacks as compared to the placebo group.
Homeopathy Doctor in Pune
Dr Geeta Pawar
MD ( Homeo ) Head Homeopath
Dr Sharmila Gujar
MD Homeopathy Homeopathy Consultant Pimple Saudagar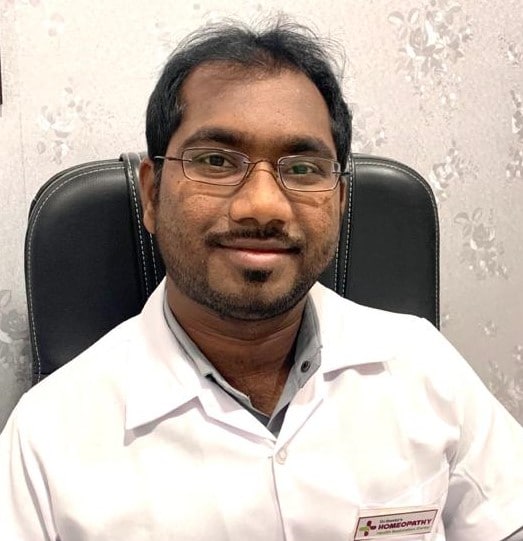 Dr Hanuman Parande
BHMS, Assistant Homeopath
Dr Deepali Bhosale
BHMS, Assistant Homeopath
Kaniz shaikh
Front Desk Admin
Health Testoration Center
Multi-Specialty Homeopathic Clinic