Homeopathy Treatment For Psoriasis Scalp
People likely to respond to this remedy usually are anxious, restless, and compulsively neat and orderly. They are often deeply chilly, experience burning pains with many physical complaints, and become exhausted easily. The skin is dry and scaly and may tend to get infected. Scratching can make the itching worse, and applying heat brings relief. Homeopathy Treatment For Psoriasis Scalp – Contact Us
Contact Us
Book Appointment
Homeopathy Treatment For Psoriasis Scalp
People needing this remedy often have a long-term history of skin disorders. The skin looks tough or leathery skin with cracks and soreness. Itching is often worse from getting warm, and the person may scratch the irritated places till they bleed. Trouble concentrating, especially in the morning, is also often seen when this remedy is needed.
Homeopathy Treatments Services
Dr Geeta's Homoeopathy Health Restoration Centre
This remedy is often indicated for people whose physical problems are aggravated by stressful emotional experiences. It is especially suited to individuals with extremely dry skin, and problems that involve the palms and fingertips. The person may feel a cold sensation after scratching, and the skin is easily infected and may look tough and leathery. Itching will be worse at night, and from getting warm in bed. People who need this remedy may also have a tendency toward motion sickness.
Homeopathy Doctor in Pune
Dr Geeta Pawar
MD ( Homeo ) Head Homeopath
Dr Sharmila Gujar
MD Homeopathy Homeopathy Consultant Pimple Saudagar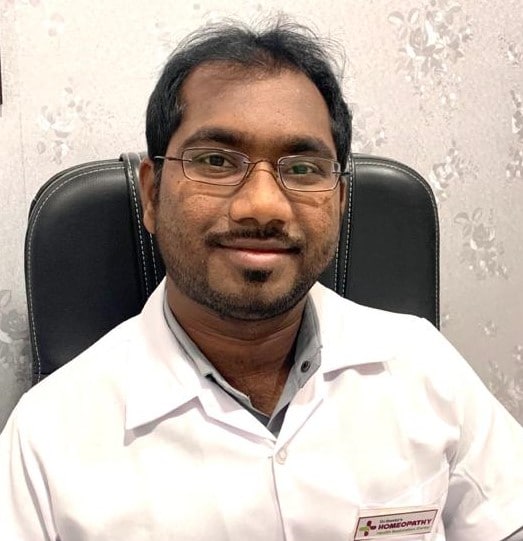 Dr Hanuman Parande
BHMS, Assistant Homeopath
Dr Deepali Bhosale
BHMS, Assistant Homeopath
Kaniz shaikh
Front Desk Admin
Health Testoration Center
Multi-Specialty Homeopathic Clinic