Homeopathy Treatment For Psoriasis
The word psoriasis is derived from the Greek word psora, meaning itch, although in most cases the affected skin is not particularly itchy. But some patients do experience a lot of itching and sometimes the eruptions can be sore and painful, in particular when there are cracks present. Psoriasis can affect the whole body, including the scalp, but the face is often spared. There are different types ­psoriasis vulgaris, plaque psoriasis, appears in big patches of thickened skin usually with white/silvery scales on the elbows and knees, but also other parts of the body.
Contact Us
Book Appointment
Homeopathy Treatment for Psoriasis
The causes of psoriasis are still not entirely clear, although in 30 per cent of patients there is a family history of the condition. Certain factors can trig­ger the onset of the skin eruptions including streptococcal throat infections, particular medicines and injury to the skin, and emotional factors, such as stress or situations of trauma, shock and bereavement. Those trigger factors can be important for the homeopathic practitioner as it might indicate which remedy might be appropriate for that particular person.
Homeopathy Treatments Services
Dr Geeta's Homoeopathy Health Restoration Centre
Many patients I see have already tried one or more forms of conventional treat­ment. Those have mostly been helpful and often cleared the skin eruptions. However, the effect has usually been only temporary and at some stage the psoriasis has come back. Some patients are, therefore, looking for a more permanent "cure" for their condition, while others would simply like to reduce their use of steroid creams or other con­ventional treatments. From the homeopathic point of view we can approach treatment in different ways. We can treat the person as a whole and try to find a constitutional remedy with the aim of strengthening the organ­ism generally. This means looking at not only the patient's psoriasis symptoms, but also his or her general health and way of reacting to the environment, as well as what drives him or her on an emotional level. But homeopaths can also treat symptomatically, meaning treating the psoriasis symptoms specifically.
My grand mother is taking treatment from Dr Geeta Pawar, for oral cancer from past one year and we are happy with the treatment received. Homeopathy is managing cancer of my grandmother. Due to her age and other disease conditions we have choose homeopathy for her as it has no side effects. I recommend Dr Geeta Pawar for Cancer treatment.
omkar Prajapati
2022-01-07
Visited for immunity issues and joint pain, good doctor, Listens carefully about all your problems, Thanks to her I am returning to my normal routine
Dr Geeta is the best in diagnosing the issue of patient. I am saying it by my wife' s experience. She has larynx tumour . ENT DR has suggested surgery but there was risk of voice loss. So we thought to give chance for homeopathy with Dr. Geeta Pawar. She has given treatment for six months. Today endoscopy report is normal and there is no tumour. Thanx Dr for giving to my wife such a treatment.
Prashant Ovhal
2021-10-20
Diksha Malusare
2021-10-19
Pratiksha Chandane
2021-10-19
Homeopathy Doctor in Pune
Dr Geeta Pawar
MD ( Homeo ) Head Homeopath
Dr Sharmila Gujar
MD Homeopathy Homeopathy Consultant Pimple Saudagar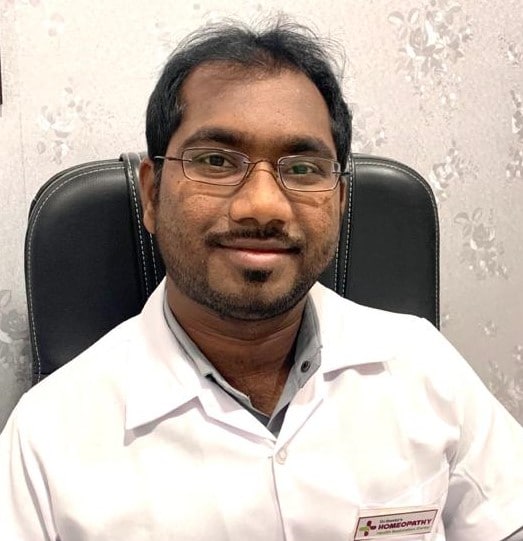 Dr Hanuman Parande
BHMS, Assistant Homeopath
Dr Deepali Bhosale
BHMS, Assistant Homeopath
Kaniz shaikh
Front Desk Admin
Health Testoration Center
Multi-Specialty Homeopathic Clinic