Homeopathy Treatment For Urinary Tract Infection
Your health care provider will feel your abdomen and kidneys for changes and use laboratory tests, such as a urine culture, to find out if you have a UTI. If the usual treatments do not work, your provider will explore the possibility that you have some other condition. Other illnesses, such as sexually transmitted diseases (STDs), can cause symptoms that mimic a UTI.Homeopathy Treatment For Urinary Tract Infection – Contact us
Contact Us
Book Appointment
Homeopathy Treatment For Urinary Tract Infection
Doctors may presecribe antibiotics or other drugs to treat UTIs. The course for most antibiotics is 7 to 10 days, though shorter courses of treatment are also available.
Homeopathy Treatments Services
Dr Geeta's Homoeopathy Health Restoration Centre
Complementary and Alternative Therapies
Some complementary and alternative (CAM) therapies may be helpful for UTIs, but they may not be right for every person. Natural medicines and supplements may interact with prescription medications. Work with a knowledgeable health care provider, and always tell all of your providers about the herbs and supplements you are taking. Few studies have examined the effectiveness of specific homeopathic remedies. Professional homeopaths, however, may recommend one or more of the following treatments for UTI based on their knowledge and clinical experience. Before prescribing a remedy, homeopaths take into account a person's constitutional type, includes your physical, emotional, and intellectual makeup. An experienced homeopath assesses all of these factors when determining the most appropriate remedy for a particular individual.
My grand mother is taking treatment from Dr Geeta Pawar, for oral cancer from past one year and we are happy with the treatment received. Homeopathy is managing cancer of my grandmother. Due to her age and other disease conditions we have choose homeopathy for her as it has no side effects. I recommend Dr Geeta Pawar for Cancer treatment.
omkar Prajapati
2022-01-07
Visited for immunity issues and joint pain, good doctor, Listens carefully about all your problems, Thanks to her I am returning to my normal routine
Dr Geeta is the best in diagnosing the issue of patient. I am saying it by my wife' s experience. She has larynx tumour . ENT DR has suggested surgery but there was risk of voice loss. So we thought to give chance for homeopathy with Dr. Geeta Pawar. She has given treatment for six months. Today endoscopy report is normal and there is no tumour. Thanx Dr for giving to my wife such a treatment.
Prashant Ovhal
2021-10-20
Diksha Malusare
2021-10-19
Pratiksha Chandane
2021-10-19
Homeopathy Doctor in Pune
Dr Geeta Pawar
MD ( Homeo ) Head Homeopath
Dr Sharmila Gujar
MD Homeopathy Homeopathy Consultant Pimple Saudagar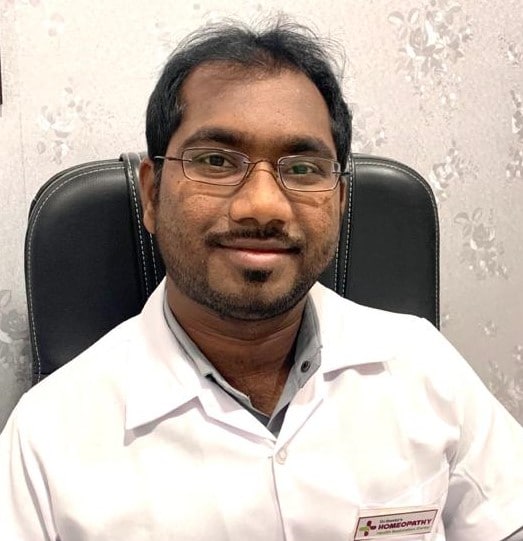 Dr Hanuman Parande
BHMS, Assistant Homeopath
Dr Deepali Bhosale
BHMS, Assistant Homeopath
Kaniz shaikh
Front Desk Admin
Health Testoration Center
Multi-Specialty Homeopathic Clinic