Homeopathy Treatment For Vitiligo
Recent studies conducted at the University of Toronto and published in the BioMed Central Journal of Dermatology have clearly have clearly demonstrated the benefits of orally taken Ginkgo biloba for the treatment of vitiligo. This is a known homeopathic drug that has successfully treated vitiligo. In another clinical study conducted by the AKP Homeopathic Clinical Centre, a total 259 vitiligo patients had improved out of 629 patients, and 42 leucoderma patients benefitted out of 97 patients included in the study. Thus, research has also demonstrated the effectiveness of homeopathy in a difficult condition such as vitiligo. Homeopathy Treatment For Vitiligo – Contact Us
Contact Us
Book Appointment
Homeopathy Treatment for Vitiligo
At your first consultation our doctors will spend 30-45 minutes with you. The questions asked extend well beyond the immediate problem or physical symptoms, and take into account your medical history, lifestyle, and any other stress factors that might have triggered vitiligo. The information provided is vital for us to understand the root cause of your skin condition and suggest customized treatment that best suits your problem.
Homeopathy Treatments Services
Dr Geeta's Homoeopathy Health Restoration Centre
Treatment with medicines made from
natural sources like plants and minerals
Treatment customized for every patient
Effectively treats the underlying cause of vitiligo
No dietary restrictions involved.
Our homeopaths are medically qualified and have completed a 5 ½ years degree course in homeopathy that includes medicine, surgery, gynaecology, anatomy, physiology, and psychology. We also have over 45 specialists MDs [Medicine in Homeopathy [M.D.(Hom)].
We also have homeopaths who have completed a fellowship course of 1 year in dermatology, to qualify for which one has to have at least 10 years of clinical practice.
My grand mother is taking treatment from Dr Geeta Pawar, for oral cancer from past one year and we are happy with the treatment received. Homeopathy is managing cancer of my grandmother. Due to her age and other disease conditions we have choose homeopathy for her as it has no side effects. I recommend Dr Geeta Pawar for Cancer treatment.
omkar Prajapati
2022-01-07
Visited for immunity issues and joint pain, good doctor, Listens carefully about all your problems, Thanks to her I am returning to my normal routine
Dr Geeta is the best in diagnosing the issue of patient. I am saying it by my wife' s experience. She has larynx tumour . ENT DR has suggested surgery but there was risk of voice loss. So we thought to give chance for homeopathy with Dr. Geeta Pawar. She has given treatment for six months. Today endoscopy report is normal and there is no tumour. Thanx Dr for giving to my wife such a treatment.
Prashant Ovhal
2021-10-20
Diksha Malusare
2021-10-19
Pratiksha Chandane
2021-10-19
Homeopathy Doctor in Pune
Dr Geeta Pawar
MD ( Homeo ) Head Homeopath
Dr Sharmila Gujar
MD Homeopathy Homeopathy Consultant Pimple Saudagar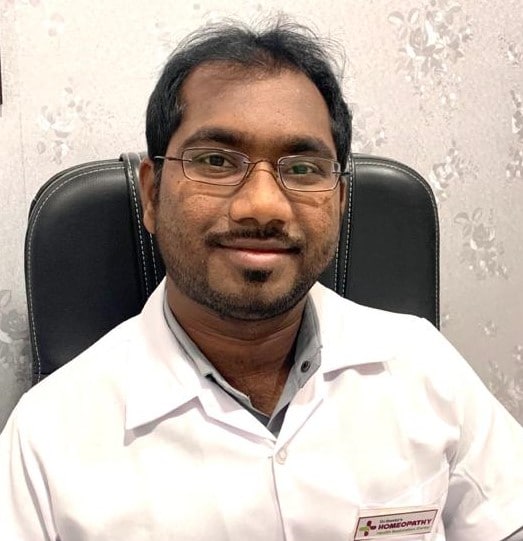 Dr Hanuman Parande
BHMS, Assistant Homeopath
Dr Deepali Bhosale
BHMS, Assistant Homeopath
Kaniz shaikh
Front Desk Admin
Health Testoration Center
Multi-Specialty Homeopathic Clinic