Homeopathy Treatment For Cataract
Top recommended medicines for cataract are Calcarea Flourica, Cineraria Maritima, Conium, Silicea, and Natrum Muriaticum. Calcarea Flourica is a top grade medicine for cataract with opaque spots in the cornea. Cineraria Maritima is prescribed for traumatic, senile cataract and corneal opacities. Conium is known to effectively treat cataract resulting from injury to the eye. Cataract in office workers with weak vision is treated well with Silicea. Natrum Muriaticum is the most effective among medicines for cataract which is incipient (in the initial stage) and photophobia.
Contact Us
Book Appointment
Homeopathy Treatment For Asthma
Cloudiness of the lens of the eye resulting in decreased vision is referred to as a cataract. A person with cataract experiences glare, foggy and blurred vision and sees halos around lights. Cataract may affect one or both the eyes. It is mostly age-related and is largely seen in the elderly. It can occur due to trauma, post surgery or in rare cases may be present at birth. The person complains of photosensitivity (sensitivity to light) and has difficulty reading, driving and recognizing faces due to diminished vision. homeopathic remedies for cataractHomeopathy is the safest and natural mode of treatment for cataract. In the early stage, when the cataract starts to develop, these medicines are known to retard clouding of the lens.
Homeopathy Treatments Services
Dr Geeta's Homoeopathy Health Restoration Centre
Homeopathic Medicines for Cataract
They are equally helpful in restoring blurred vision. Thus, medicines help avoid surgery and its side effects such as infection, bleeding, and retinal detachment. Homeopathic medicines for cataract are, therefore, beneficial for the opacity of the lens and stops further progression of the disease. Top grade medicines for cataract with diminished vision are Silicea, Magnesia Carbonica and Ammoniacum Dorema. Silicea is indicated for cataract with weak vision resulting from overuse of the eyes. Cataract cases in which the person sees tiny black particles before the eye, together with dimness of sight, are best treated with medicine Magnesia Carbonica. Ammoniacum Dorema is the most reliable among medicines for cataract with a diminished vision where the eyes get easily fatigued from reading.
Homeopathy Doctor in Pune
Dr Geeta Pawar
MD ( Homeo ) Head Homeopath
Dr Sharmila Gujar
MD Homeopathy Homeopathy Consultant Pimple Saudagar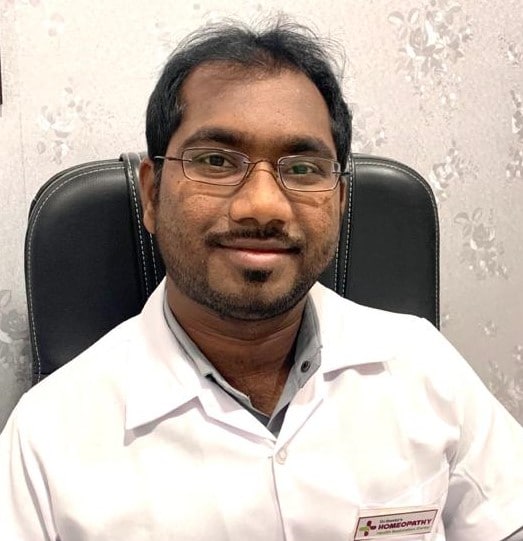 Dr Hanuman Parande
BHMS, Assistant Homeopath
Dr Deepali Bhosale
BHMS, Assistant Homeopath
Kaniz shaikh
Front Desk Admin
Health Testoration Center
Multi-Specialty Homeopathic Clinic