Homeopathy Treatment For Fissure/ Fistula
Homeopathy works primarily on controlling the infection which helps prevent the formation and development of abscess. Then work on the development of new fabrics to close down the stretch. When tissues are restored, the opening is closed and fistula gets cured permanently. Homeopathy can abort the tendency to abscess formation and suppuration by increasing resistance. So it can thus avoid the hindrances to cure by helping the healing process to continue naturally without interference. Also, to heal the fistula,
Contact Us
Book Appointment
Best Homeopathy Treatment For Fissure/ Fistula
An anal fistula is most commonly caused by an anal abscess. It can also be caused by conditions that affect the intestines. The cause of the abscess is often unknown, although abscesses are more common in people with immune deficiencies, such as HIV and AIDS. If an anal abscess bursts it can sometimes develop an anal fistula. A fistula may also occur if an abscess has not completely healed, or if the infected fluid has not been entirely drained away. Approximately 40% of people with an anal abscess will develop an anal fistula.
– Dr. Geeta's Homeopathy Clinic Viman Nagar – Pimple Saudgar
A Fistula is a permanent abnormal passageway between two organs in the body or between an organ and the exterior of the body. Fistulas can arise in any part of the body, but they are most common in the digestive tract. They can also develop between blood vessels and in the urinary, reproductive, and lymphatic systems. Fistulas can occur at any age or congenital.
Homeopathy Treatments Services
Dr Geeta's Homoeopathy Health Restoration Centre
How to diagnose anal fistula
Usually, a clinical evaluation including a digital rectal examination is sufficient to diagnose an anal fistula, but some patients may require additional tests to screen for sexually transmitted diseases, inflammatory bowel diseases, diverticulitis and rectal cancer. Knowing the complete path of an anal fistula is important for the diagnosis and effective treatment. The opening of the channel at the skin generally appears as a red, inflamed area that may ooze pus and blood. This external opening is usually easily detected.
Homeopathy Doctor in Pune
Dr Geeta Pawar
MD ( Homeo ) Head Homeopath
Dr Sharmila Gujar
MD Homeopathy Homeopathy Consultant Pimple Saudagar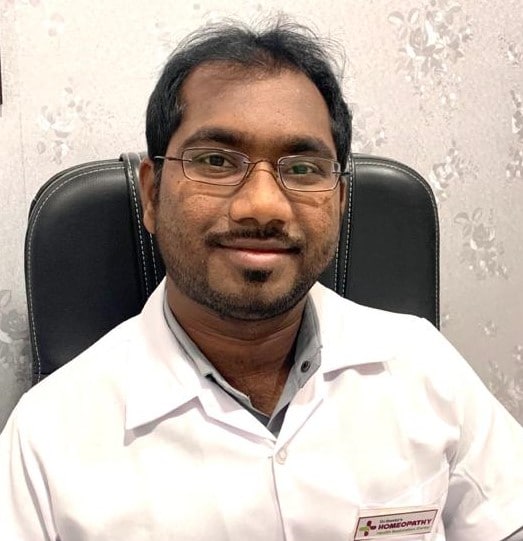 Dr Hanuman Parande
BHMS, Assistant Homeopath
Dr Deepali Bhosale
BHMS, Assistant Homeopath
Kaniz shaikh
Front Desk Admin
Dr Geeta's Health Testoration Center
Multi-Specialty Homeopathic Clinic
Viman Nagar – Pimple Saudgar