Homeopathy Treatment for Tennis Elbow
Tennis Elbow also referred to as Lateral Epicondylitis is a painful musculoskeletal condition involving tendons in your elbow. Tendons are the connective tissues that attach the forearm muscles to the outside of the muscle. Due to repetitive actions and over usage, people face tiny tears in tendons. The tendons and muscles in your elbow become damaged, due to which people experience severe pain and stiffness in the elbow. In most of the cases Tennis Elbow is seen in the dominant arm and in very rare cases it can be seen in both the hands.
Contact Us
Book Appointment
Constitutional Homeopathy Treatment for Tennis Elbow
Our expert Homeopaths at Homeocare International treat Tennis Elbow using Constitutional Homeopathy Treatment which effectively controls pain and stiffness in your elbow without using any painful invasive procedures. Constitutional Homeopathy treatment for tennis elbow at Homeocare International involves both the medicinal treatment as well as exercises to help you get quick pain relief.
– Dr. Geeta's Homeopathy Clinic Viman Nagar – Pimple Saudgar
Homeopathy treatment for Tennis Elbow is highly recommended; it can effectively control pain and stiffness in your elbow without using any painful invasive procedures. Homeocare International offers the best Homeopathy treatment for Tennis Elbow using natural and constitutional homeopathy remedies. Along with treatment our professional Homeopaths also suggest few exercises to get quick relief from pain.
Homeopathy Treatments Services
Dr Geeta's Homoeopathy Health Restoration Centre
Symptoms of Tennis Elbow – Homeopathy Treatment for Tennis Elbow
Tenderness in the outside of the elbow
Morning stiffness of the elbow
Constant ache
Sore forearm muscles
Worse pain when grabbing or gripping an object
My grand mother is taking treatment from Dr Geeta Pawar, for oral cancer from past one year and we are happy with the treatment received. Homeopathy is managing cancer of my grandmother. Due to her age and other disease conditions we have choose homeopathy for her as it has no side effects. I recommend Dr Geeta Pawar for Cancer treatment.
omkar Prajapati
2022-01-07
Visited for immunity issues and joint pain, good doctor, Listens carefully about all your problems, Thanks to her I am returning to my normal routine
Dr Geeta is the best in diagnosing the issue of patient. I am saying it by my wife' s experience. She has larynx tumour . ENT DR has suggested surgery but there was risk of voice loss. So we thought to give chance for homeopathy with Dr. Geeta Pawar. She has given treatment for six months. Today endoscopy report is normal and there is no tumour. Thanx Dr for giving to my wife such a treatment.
Prashant Ovhal
2021-10-20
Diksha Malusare
2021-10-19
Pratiksha Chandane
2021-10-19
Homeopathy Doctor in Pune
Dr Geeta Pawar
MD ( Homeo ) Head Homeopath
Dr Sharmila Gujar
MD Homeopathy Homeopathy Consultant Pimple Saudagar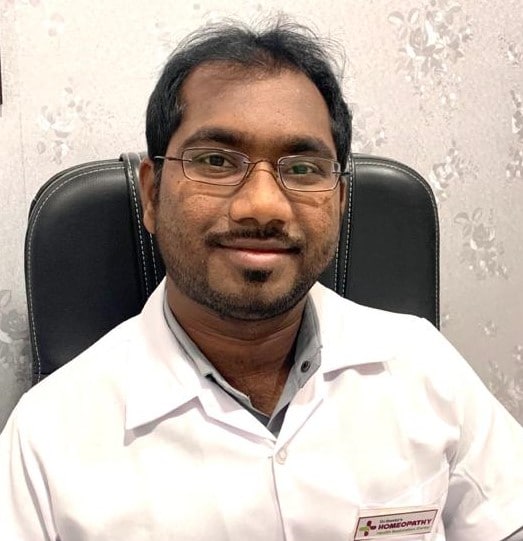 Dr Hanuman Parande
BHMS, Assistant Homeopath
Dr Deepali Bhosale
BHMS, Assistant Homeopath
Kaniz shaikh
Front Desk Admin
Homeopathy Treatment for Tennis Elbow
Dr Geeta's Health Testoration Center
Multi-Specialty Homeopathic Clinic
Viman Nagar – Pimple Saudgar