Homeopathy Treatment For URTI
Treatment includes rest and medication to relieve symptoms. Homeopathic treatment is individualistic by identifying the characteristic symptoms of respiratory infections. In case of acute respiratory infection caused by the sudden onset of throat pain a single dose of Aconite gives total relief, but if the infection is settled in the throat with marked redness then Belladonna and Hepar Sulph are used depending upon the progress of the disease. Homeopathy Treatment For URTI – Contact Us
Contact Us
Book Appointment
Homeopathy Treatment For URTI
If not treated in time they could develop into bronchitis and pneumonia. They may also develop into lower respiratory infection with severe bronchitis and asthma type of symptoms. These occasionally result in respiratory failure and become emergency cases as they behave like H1N1.
Homeopathy Treatments Services
Dr Geeta's Homoeopathy Health Restoration Centre
The main symptom is the unintentional release of urine. When and how this happens depends on the type of urinary incontinence.
Scratchy or sore throat
Sneezing
Stuffy nose
Cough
My grand mother is taking treatment from Dr Geeta Pawar, for oral cancer from past one year and we are happy with the treatment received. Homeopathy is managing cancer of my grandmother. Due to her age and other disease conditions we have choose homeopathy for her as it has no side effects. I recommend Dr Geeta Pawar for Cancer treatment.
omkar Prajapati
2022-01-07
Visited for immunity issues and joint pain, good doctor, Listens carefully about all your problems, Thanks to her I am returning to my normal routine
Dr Geeta is the best in diagnosing the issue of patient. I am saying it by my wife' s experience. She has larynx tumour . ENT DR has suggested surgery but there was risk of voice loss. So we thought to give chance for homeopathy with Dr. Geeta Pawar. She has given treatment for six months. Today endoscopy report is normal and there is no tumour. Thanx Dr for giving to my wife such a treatment.
Prashant Ovhal
2021-10-20
Diksha Malusare
2021-10-19
Pratiksha Chandane
2021-10-19
Homeopathy Doctor in Pune
Dr Geeta Pawar
MD ( Homeo ) Head Homeopath
Dr Sharmila Gujar
MD Homeopathy Homeopathy Consultant Pimple Saudagar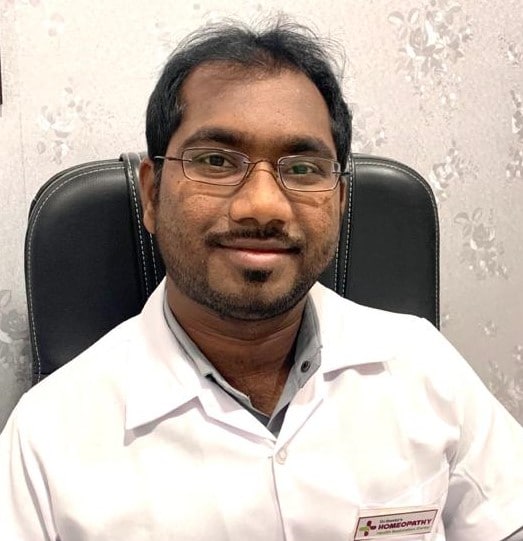 Dr Hanuman Parande
BHMS, Assistant Homeopath
Dr Deepali Bhosale
BHMS, Assistant Homeopath
Kaniz shaikh
Front Desk Admin
Health Testoration Center
Multi-Specialty Homeopathic Clinic